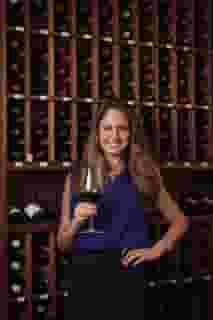 Lisa Hemmat
Lisa Marie Hemmat grew up in Mount Vernon, Washington, a small town just north of Seattle. At the age of fifteen Lisa began her first venture when she contracted a local venue and promoted it as a weekly underage nightclub. The club was an instant success and drew crowds from as far south as Tacoma and as far north as Vancouver, British Columbia. In 1999, Lisa matriculated into the Entrepreneurial program at the University of Southern California, and graduated Magna Cum Laude in 2003. During her years at USC she co-founded an events planning company called Summertyme Entertainment, which coordinated after-party events for such international artists as Eminem, Black Eyed Peas, Everlast etc. During the summers of her college years, Lisa started her own dessert business selling homemade pies at farmers markets all over Western Washington. Lisa spent the year following her graduation traveling through Europe and enhancing her knowledge of fine foods and wines and returned to California determined to find the perfect restaurant of her own; Lisa fell in love with Lido di Manhattan immediately.

On June 11th, 2004 ownership of the Lido di Manhattan Restaurant officially changed hands, and Lisa Hemmat took over the management of the Italian-Californian fusion style restaurant. Whereas the previous owners were unable to spend the necessary time needed at the restaurant due to other obligations, Lisa has dived in with a passion for the business and a commitment to bring the sleepy restaurant back to life. With a genuine belief in Lido's enormous potential, she has revamped the atmosphere and livening up the restaurant with special events, happy hours, live music and wine tastings, all fueled by an energetic kitchen staff and an innovative new outlook. Lisa has been looking for the right opportunity to expand and believes Playa Hermosa's location on Hermosa Pier is the perfect fit.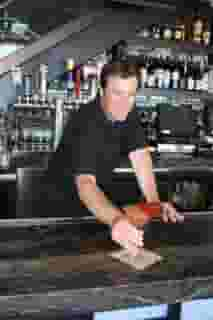 Levi Lupercio
Levi is well respected and admired in the Southern California restaurant community with over 24 years experience performing in all aspects of the business. In recent years, Lupercio has really honed himself as a professional in the purchasing of wine, beer, and spirits while successfully orchestrating the beverage programs for some of the busiest restaurants in Southern California. Levi opened as and was recently the Beverage Director at The Strand House in Manhattan Beach, which grossed over $10+ million in its first year. Prior to that, Lupercio performed the same duties at Katana, one of the most hailed restaurant hotspots on the Sunset Strip.

Throughout these experiences, Levi has established relationships with various wine and spirits distributors, wine professionals and some of the most prominent winemakers in the world. This has been vital in establishing his credible and trustworthy expertise. Levi is considered to be master mixologist by industry professionals because of his thoughtful, creative, and innovative cocktail programs. This combined with his extensive food and culinary knowledge makes him a truly well rounded restaurant operator.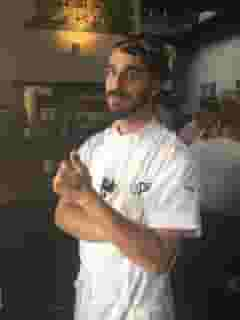 Billy Lansing
Billy Lansing is born and bred right here in the South Bay. While honing his culinary expertise in multiple chef driven restaurants throughout the city, Billy also attended the Art Institute of Los Angeles. 

In 2015, while working as the Chef de Cuisine at one of the South Bay's most illustrious restaurants The Strand House, Billy competed in 'Ment'or Bocuse d'Or' a renowned competition for young chef's and finished in 2nd place with his striped bass dish. With this accomplishment, Billy was allowed the opportunity to stage abroad at one of the greatest restaurants in the world. He chose Three Michelin Star restaurant Arzak in San Sebastian, Spain as the place to continue honing his expertise in modern seafood creation. 

With Billy's South Bay roots and while moving one more pier closer to his home, Playa Hermosa is the perfect location for chef to forge you his representation of what raw bar and seafood is supposed to be like. While casual but seriously chef-driven, Playa Hermosa is the perfect stage for rising star Billy Lansing to continue his ascent toward chef greatness.